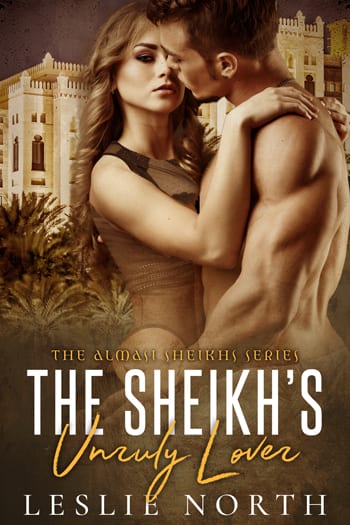 'The Sheikh's Unruly Lover', second in Leslie North's Almasi Sheiks series, is on its way to retail! These books are great fun, and get better with each installment in the series:
Sheikh Omar Almasi is dark, broody and definitely not the perfect prince charming… but being perfect isn't sexy and definitely won't drive you wild (or to mind-blowing ecstasy)!
I hope you're as breathtakingly excited to read the sultry, steamy next chapter of the Almasi Sheiks as I am to share it with you!
Locations as hot and exotic as the men who inhabit them…
Men as stubborn as they are sexy…
Romance and passion that won't be ruled!
Join Sheikh Omar Almasi as he tries to tame the American executive driving him wild!
Learn more at: www.leslienorthbooks.com