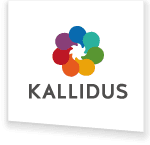 I'm very pleased to have been selected by Kallidus Software to help deliver bespoke Diversity and Inclusion eLearning content for DHL's global workforce.
Kallidus is one of the fastest growing UK software companies and is the 4th largest employer in the world. Their solutions are used by 200+ UK and Global Organisations, including: Banks, Local Governments, NHS Trusts, Retailers and the world's #1 Pharmacy Supplier.
Looks like Kallidus is pretty diverse and inclusive, too. You can learn more about about Kallidus here.