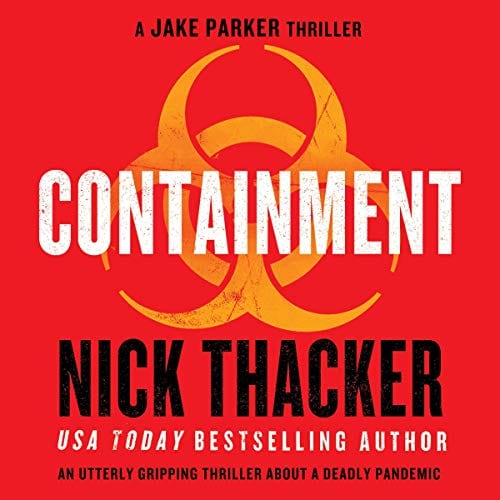 My latest audiobook title 'Containment' deals with a deadly pandemic threatening America … Hmmm … the author swears he started writing this pre-COVID…
When there's nothing left to lose, there's no limit to what you'll risk.
Jake Parker's world collapsed with the violent death of his wife during a police-led raid. In the awful aftermath, he hung up his detective's badge for good. Now ex-military, ex-police, he has embraced a simple civilian life. But when a deadly new disease begins to threaten American lives, Jake is dragged out of his self-imposed retirement.
When a young family at a remote detention center die from a mysterious illness, Jake is contacted by a government official to launch a covert investigation. An unknown disease has entered the system, causing agonizing death and visible signs of blood pooling beneath the skin, and it seems to be spreading. If Jake can't get on the ground quickly to eliminate the threat before it becomes an epidemic, countless more innocent lives could be at risk.
With the help of medical Professor Eliza Mendoza, Jake heads to the border, but what they uncover there is evidence that this devastating disease is man-made and part of a calculated plot aimed right at the heart of government. With powerful forces ranged against him, Jake must use all his ingenuity to bring down the ruthless organization behind the attack. Failure is not an option.
A pulse-pounding action thriller from a USA Today best-selling author. Fans of David Baldacci, I Am Pilgrim, and Jack Ryan will be gripped.
©2020 Nick Thacker (P)2020 Bookouture